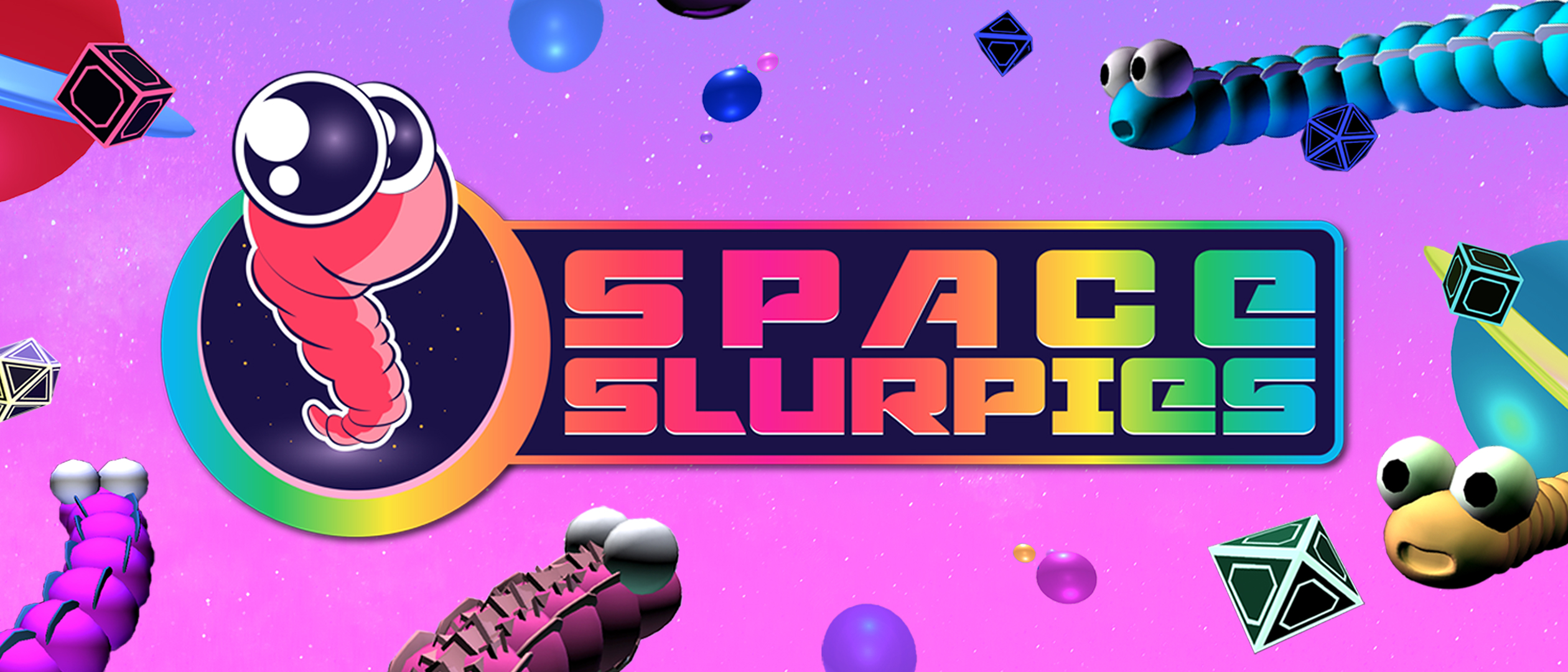 Space Slurpies Demo
A downloadable slurpin' game for Android
Snake, slither, SLURRPP!
In this Quest demo of our multiplayer arcade game, control luminescent snakes that grow in length and size. Collect as much food as possible and survive each round without colliding with yourself and other players in fast-pacing battles. Enemies such as the Jazzeroids will appear and try to stop you in their path.
Please note that this is for VR-only.

Download
Click download now to get access to the following files: